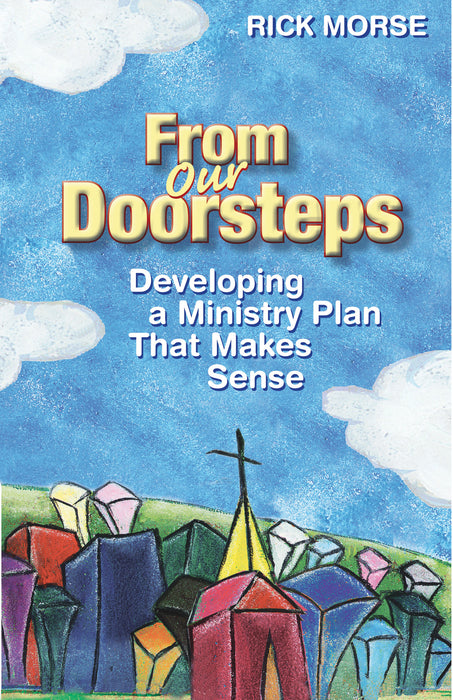 From Our Doorsteps: Developing a Ministry Plan that Makes Sense
Leading a church is a lot like sailing. Too many churches are tied to docks, going nowhere with their faith journeys and losing congregants. The common hindrance is the inability to cast a vision for the future. A pastor, like a skipper, needs a clear sense of direction, vision, and purpose to make sure the church has a vision of its mission and future and doesn't grow stagnant. 
Author Rick Morse encourages church leaders to view their mission through various lenses, much like binoculars, to gain clarity about their purpose and direction. Morse proposes a structured approach for exploring a church's future through different lenses and prisms, including considering cultural shifts, assessing community demographics, and evaluating the congregation's strengths and resources. When churches operate effectively, they play a vital role in the development and well-being of individuals at different life stages. They describe how churches offer support, community, and spiritual growth for children, teens, young adults, newlyweds, middle-aged adults, and the elderly.
From Our Doorsteps also highlights the role of spirituality in health and well-being, with connected faith communities contributing to shorter hospital stays. The church is seen as a place where people practice living faith together and actively address societal injustices.
Morse underscores the importance of understanding the presence of God's spirit, which, like the wind, is often unseen but influences the journey. They emphasize that church leaders need to set sails, untie from the dock, and lead the congregation to a place they might not have initially considered.
From Our Doorsteps ends with a specific format by which church leaders can develop a ministry plan and gain its adoption by the congregation so it can succeed in a transformational process of redevelopment that makes sense for the context.

Click below to view FREE additional material to be used with the book.
Click HERE to view the FREE PDF "Know Your Community"