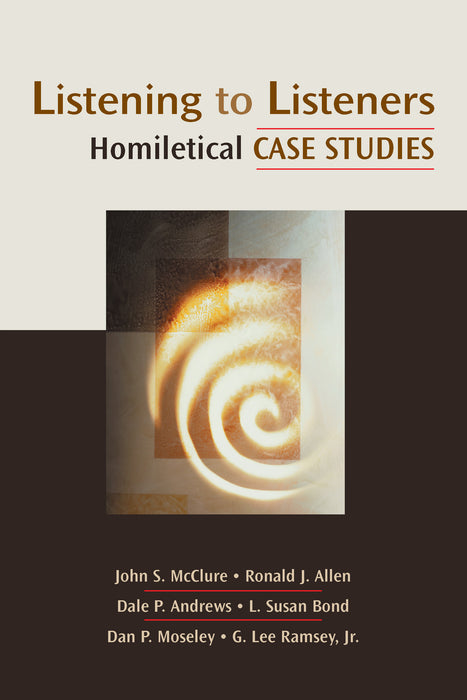 Listening to Listeners: Homiletical Case Studies Channels of Listening series
Listening to Listeners delves into the often-overlooked aspect of preaching from the listener's perspective, exploring the dual consciousness that preachers sometimes experience during sermons when they both delivering the sermon and observing it from an outsider's viewpoint. This unique perspective prompts questions about how listeners perceive sermons, which this book attempts to answer by drawing from interviews with individuals who regularly attend church services.
Unlike books that primarily focus on the preacher's perspective, Listening to Listeners offers insights into the listener's experience. It emphasizes the importance of understanding what happens within the congregation during a sermon, which can help preachers develop more effective communication patterns that engage and resonate with the audience.
Feedback on sermons is typically limited, with occasional comments from parishioners, notes, or pastoral interactions. This scarcity of feedback led the authors to conduct interviews with over 260 individuals in various Protestant congregations in the United States, providing valuable insights into how people engage with sermons.
The book presents in-depth interviews with ten laypeople, offering readers a chance to understand what matters most to them when they listen to sermons. It also suggests methods for preachers to explore the preferences and needs of their own congregations. The authors acknowledge that each congregation is unique and, as such, requires tailored sermon approaches.
While not attempting to provide a one-size-fits-all solution, Listening to Listeners encourages preachers to deepen their understanding of their congregation and adjust their preaching accordingly. It explores case studies based on interviews with individuals and small groups, highlighting what ministers can learn from them.
Listening to Listeners offers practical ideas for preachers to improve their communication with congregations, emphasizing the significance of preaching as a lifeline in the lives of many people. In the process, preachers will be find new confidence in the power of their sermons.