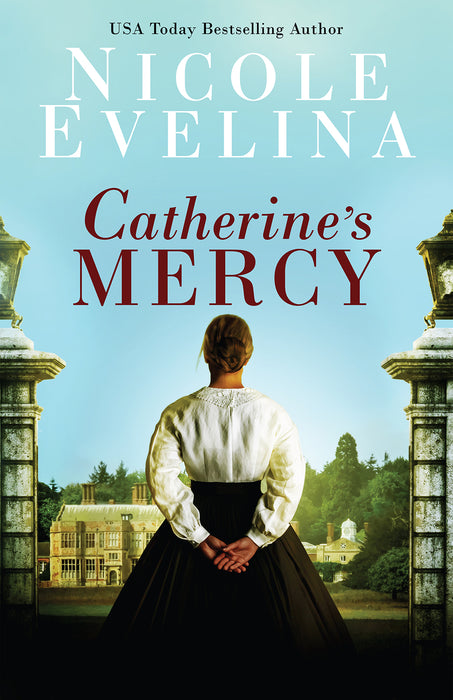 Catherine's Mercy: A Novel
Shortlisted for the 2023 Goethe Book Awards — Late Historical Fiction category 
Based on a true story, USA Today bestselling author Nicole Evelina brings to life Irish reformer and Sisters of Mercy founder Catherine McAuley in Catherine's Mercy.

In 1824, Catherine, a Catholic spinster of 44, unexpectantly inherits millions. However, she doesn't use it to climb the social ladder or snare a husband; she uses it to fulfill a lifelong dream of building a refuge for the poor and sick of Dublin, Ireland. That an unmarried woman would dare propose such a thing is so scandalous, even her own brother calls it "Kitty's Folly." Society turns against her. The Church tries to take over. Catherine must defend her choices or lose not only her inheritance, but her reputation and life's calling.

One of the first women who seeks Catherine's help is Margaret, a maid in the house of Lord Montague, the loudest of Catherine's detractors. Daring to protect herself from his advances and rebel against his maxim of total obedience, Margaret is forced to flee for her life. She desperately approaches Catherine for help, setting off a series of events that haunt Catherine all her days and prompt a rule that holds today, in the real-life Sisters of Mercy.
About the Author
Nicole Evelina is a USA Today bestselling writer whose work has received more than 40 awards, including four Book of the Year designations. She was named Missouri's Top Independent Author by Library Journal and Biblioboard as the winner of the Missouri Indie Author Project in 2018. She has also received the North Street Book Prize and the Sarton Women's Book Award. She has presented at international, national, and regional writing conferences including the Historical Novel Society North American Conference, Symposium on Medieval and Renaissance Studies, and Missouri Conference on History.
TRIGGER WARNING


Sensitive readers should be aware this book is mainstream historical fiction—not Christian or inspirational fiction—so it contains themes that some may wish to avoid, such as physical and sexual violence, prostitution, and abortion. Written with great care, these scenes are used only in service to the plot and are accurate to the historical reality of the time in which the affected characters live