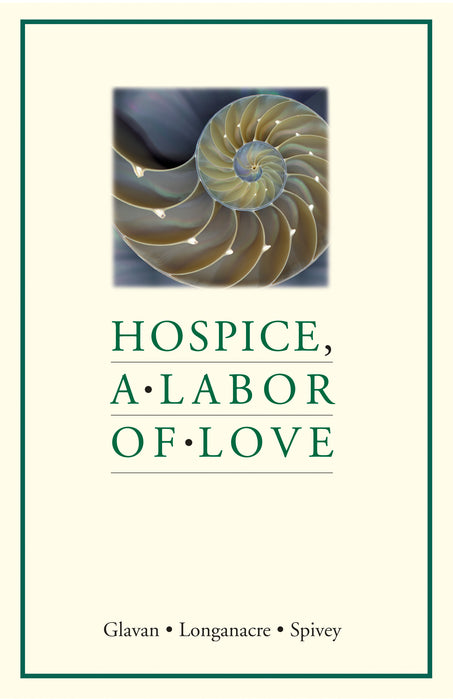 Our society is uncomfortable talking about death, a result of living in the moment and the advancement of medical technology that frames death as a failure. Death often remains a distant and abstract concept until it directly affects us and we can no longer avoid it.
Hospice, A Labor of Love presents hospice as an alternative viewpoint. Hospice recognizes dying and death as natural processes and focused on the quality of life. Hospice provides comfort, support, and guidance to the patient and the family during a loved one's terminal illness.
Sharing stories of real people they have encountered as professional hospice caregivers, the authors explore both the practical and philosophical aspects of the hospice movement. Straightforward and nontechnical in approach, Hospice, A Labor of Love offers help and inspiration to hospice volunteers, pastoral counselors, and the families of those who are receiving hospice care.
Hospice, A Labor of Love raises questions about society's unpreparedness for death and the avoidance of discussions about mortality. It acknowledges that death is a complex topic in contemporary culture but suggests that understanding and embracing it can lead to a profound and sacred journey. In the end, the mission of hospice is less about death and far more a celebration of life.
Endorsements
"The reader finds here basic information about death and dying, the best care that can be given to a dying person, guidance for those left behind, as well as practical directions on ethical and legal decisions. But beyond such information, the book can best be described as 'a light unto the path' for persons and families losing a loved one."
—Encounter