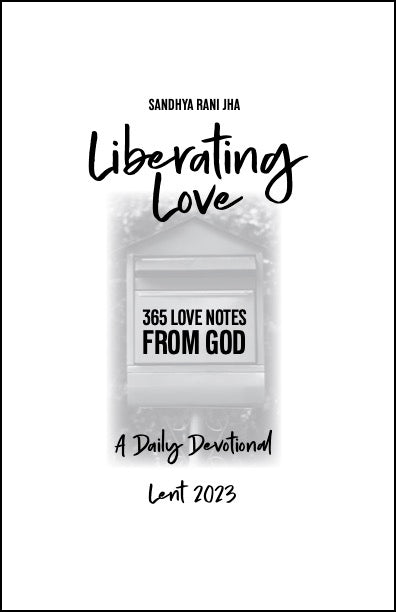 Liberating Love: A Daily Devotional - Lent 2023 PDF - 150 copies
Purchase the SPECIAL EDITION PDF download, and you have the publisher's permission to print up to 100 copies for your small group, class, or congregation.
 Are you longing for an encouraging word from God during this Lenten season, just for you, just for today? 

Liberating Love Daily Devotional - Lent 2023 features "love notes" from God daily from Ash Wednesday through Easter, intimate messages of hope and comfort to connect you more deeply with God and all of God's beloved. When the world is scary and comfort is in short supply, open the pages of this daily devotional and receive a personal word from a loving God who sees and values your life and accompanies you in your struggles.
Need less than 150?
Liberating Love: A Daily Devotional - Lent 2023 PDF - 50 copies for $130
Liberating Love: A Daily Devotional - Lent 2023 PDF - 100 copies for $250