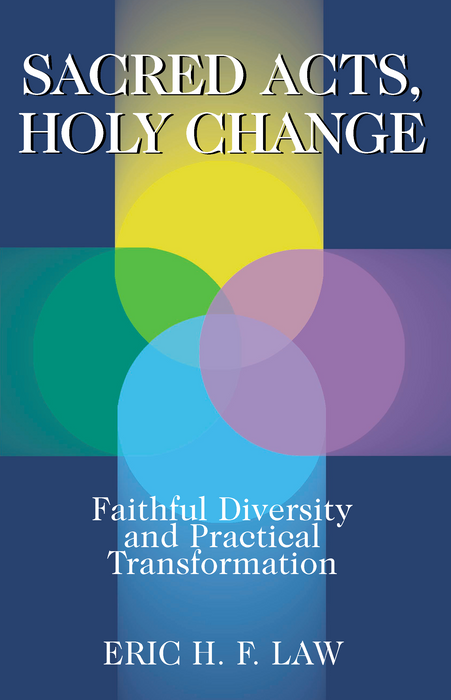 Sacred Acts, Holy Change: Faithful Diversity and Practical Transformation
Eric Law draws on his years of experience with congregations of all denominations to spell out processes for achieving genuine transformation in a congregation attempting to be multiculturally inclusive.
Comparing institutional change to a slow-moving iceberg, Law created a more effective way to describe that model, adding a theological reflection component through Bible study. The result was the "Kaleidoscope Project," designed to help congregations navigate change, combining inclusive community training with the Process for Planned Change. The project's success led to its adoption in various locations, including New York, Vancouver, and Oklahoma. The model involved theological reflection, and each training day was structured like a communion service.
Sacred Acts, Holy Change: Faithful Diversity and Practical Transformation presents the Law's insights gained from working with over 75 congregations through the Kaleidoscope Projects. It includes chapters on theories, theology, and the Process for Planned Change. Law encourages readers to study the book with church leaders, forming teams to work through the change process and create action plans for their communities.
Understanding change is not just an intellectual exercise — change requires practical application. It calls on readers to embody the gospel, live the worship, and be the Word, striving to create transformation and justice with compassion. The Process for Planned Change is a guide to becoming catalysts for positive change and living out the gospel's principles.