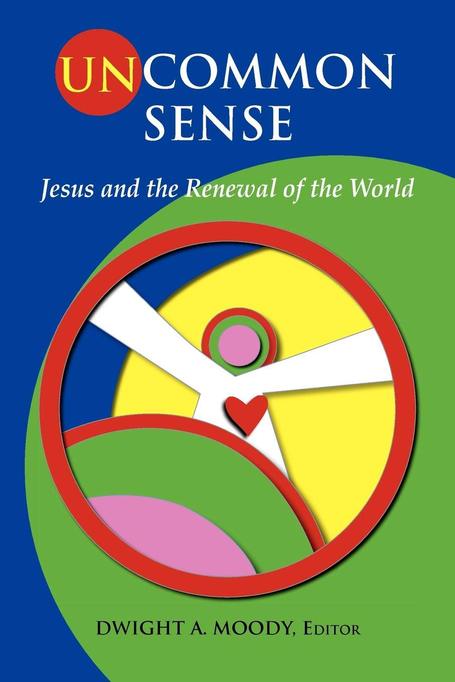 Uncommon Sense (Hardcover): Jesus and the Renewal of the World
Hardcover and paperback versions available only from Amazon.com! Click here to preview and order in those formats!

These sermons from the 2012 National Festival of Young Preachers were videorecorded and may be viewed on the YouTube channel of the Academy of Preachers. The study guide included in this book provides thoughtful assistance for groups who wish to read, watch, and study the sermons. Uncommon Sense and two previous volumes of sermons, A Beautiful Thing and Waking to the Holy, are the only literature that celebrates the preaching ministry of the millennial generation.
Endorsements
"A truly awe-inspiring collection of sermons from some of God's most gifted, creative, and innovative young bearers of glad tidings. The depth and breath of these messages bear witness to God's powerful, urgent voice to this generation."
¦ Terriel R. Byrd, Professor of Urban Christian Ministry Studies, Palm Beach Atlantic University

"It's popular today to say that young people are the future of the Church, and that's true. But the sermons in this volume show beyond a doubt that young people are also the present of the Church. These sermons reveal a lively and engaged faith that will encourage and challenge you on every page."
¦ Micah T.J. Jackson, Assistant Professor of Preaching, Seminary of the Southwest

"The young communicators in this volume come from a variety of backgrounds, speak to a variety of issues, utilize a variety of styles, and reflect a variety of Christian traditions. The optimists will be reinforced and the pessimists encouraged when then read these messages from the next generation of Christian communicators."
¦ J. Michael Shannon, Professor of Preaching and Bob Russell Chair of Christian Ministry, Cincinnati Christian University

"Never in one place have such diverse voices assembled to preach—Diversity! Youth! Courage!—Now that's biblical preaching! Listen closely for the uncommon sense of these young Americans whose words challenge twenty-first– century Christ-followers. If you're brave enough to read this book, prepare to hear God speaking. Just remember—this is not your parent's pew!"
¦ Lori J. Carrell, Distinguished Professor of Communication, University of Wisconsin Oshkosh