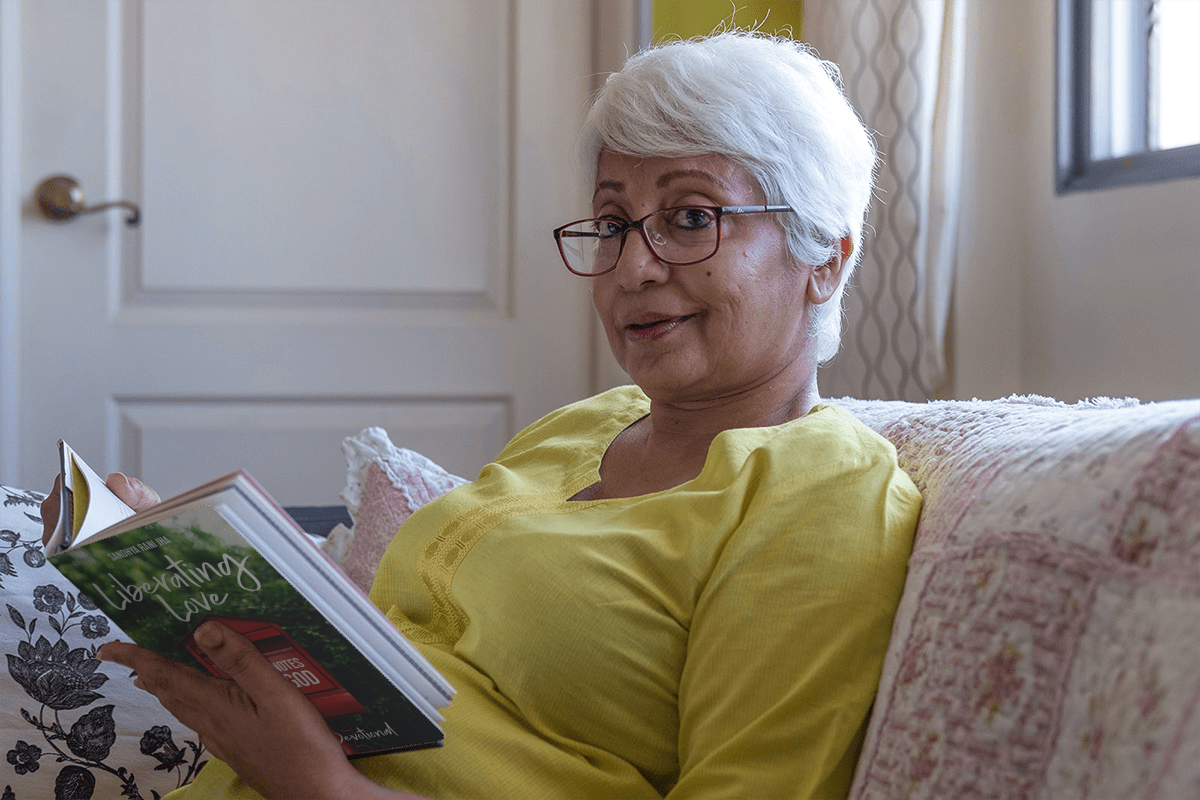 Best Books for Moms, Dads, and Seminary Grads
May is here. It's the month of Mother's Day (May 8th). And let's also not forget Father's Day coming up on June 20th. Graduations are happening too. 

It's been quite a year. Let's honor the special people in our life. If you're looking for inspirational books as gifts to express appreciation, allow us to recommend a few of our top books.  
Liberating Love Daily Devotional: 365 Love Notes from God by Sandhya Rani Jha 
Give the gift of a daily message from God.
This unique daily devotional features 365 love notes from God, intimate messages of hope and comfort to connect us more deeply to God and all of God's beloved. Written by activist-pastor Sandhya Rani Jha, this progressive devotional drawing from all 66 books of the Bible is a perfect gift for Moms, Dads, and Grads.

These are the days of uncertainty, fear, injustice, and division are challenging and exhausting. How can we find peace, love, and connection in the face of division?
Holy Chaos explores nine principles for how to stay grounded and love radically through chaotic and disorienting times.
by Bruce Reyes-Chow
What if kindness could save the world? In this warm, witty, and inspiring read, kindness enthusiast Bruce Reyes-Chow shows how intentional acts of kindness, practiced daily, can heal us and the world.
"A simple, yet staggering work that examines a precious and rare commodity in this present world."
–Jeff Yang, CNN & Wall St. Journal
by Brad Lyons and Bruce Barkhauer
The perfect gift for the armchair traveler, history buff, National Park lover, explorer, or spiritual wanderer on your list!
This unique collection of 50 meditations and photographs from America's most sacred sites takes you on a spiritual pilgrimage unlike any other to America's iconic monuments and landmarks.

For the Recent Seminary Grad or Those Interested in Pursuing Ministry 
Jesus calls us to stay awake, but to 
what?
Staying Awake
 is a practical exploration of Christianity for people who want to show up for justice and stay in the movement. Discover nine practices of Christian community that will transform you to transform the world. 
Climate change, immigration, medical aid in dying, Islamic extremism, racism, healthcare, homosexuality, and preventing suicide. Those are 8 topics that are the most divisive when it comes to American politics.
Learn how to practice the politics of compassion, which is about engaging beyond bipartisanship and emphasizing universal care, mutual concern, and the flourishing of the common good.
It's important for pastors to address racism from the pulpit, but how to do it thoughtfully, sensitively, and biblically? 
Strategies and a theoretical framework are provided for crafting sermons that incorporate insights from social sciences and psychology, and the book is gleaned from more than a decade of writing and teaching about racism.
Help your congregation get better at talking about race. This new and expanded second edition
offers even more tools and practices for exploring the guilt, shame, and other feelings that can come up around racism so that you can 
join the journey with less fear, more compassion, and more knowledge of self, others, and the important issues at stake.