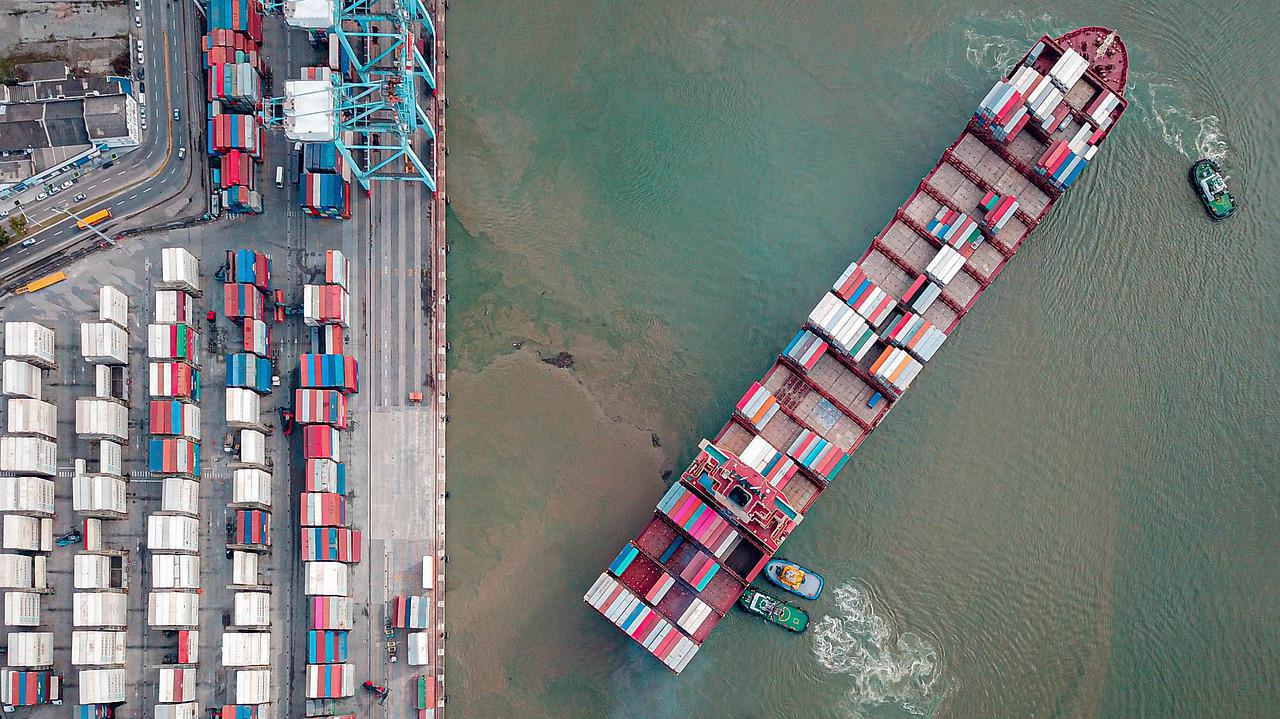 How the Supply Chain and Labor Market are Affecting Chalice Press
A few years ago, I had a hotel room that overlooked a single Dole freighter I assume was packed with canned tropical fruit docked in the port of San Diego. Once I realized there were literally hundreds of train containers to be unloaded from a single freighter and that it would take a long, long time to unload that ship, I finally understood how America's import/export supply chain actually worked. And that was likely just canned fruit!
You've probably seen empty shelves in your local grocery store or department store recently. That's the direct effect of the ongoing supply-chain issues impacting the global economy, and almost all industries are affected by the supply chain issues. I want to share how this is impacting the production of the books you order from Chalice Press and elsewhere. 
Decisions made early last year are impacting the current availability of paper. We print our books in the United States, but the paper is likely imported. A presentation by one of our primary printers shared that cover paper generally comes from Southeast Asia and the interior paper comes from Europe or Latin America. When the pandemic hit last year, paper mills cut back on their production, and global paper prices skyrocketed, in some cases seven-fold. Other mills shifted production to corrugated boxes to accommodate the booming mail-order business. The domestic paper stockpile held up through the spring, but the overseas shortage finally started impacting the overall paper supply early this summer.
Many publishers print their books overseas and ship them by boat to the U.S. Right now, freighters full of printed books, paper, food, toys, electronics, and other commodities are bobbing off the American coasts because our ports are jammed with shipping containers waiting for truckers to haul the container to its destination. There are reportedly 80,000 unfilled jobs for truckers due to a large number of retirements due to the pandemic, a number that might double in the near-future. That's why those shelves are empty — it's all waiting to get through of the American port system.
When paper is stuck in the port, you can't print the books.
Then there's another problem: the puzzling softness of the job market. We've heard the stories of how difficult it is to fill positions in many workplaces, and printing isn't exempt from that problem. You can't print on paper that's not there, and you can't run the presses when you don't have enough staff to run. Put those together, and you'll see why print times have slowed down.
These factors has increased the time needed to print books. A few years ago, we sent books to print 60 days before the scheduled launch date. While that cut it too close, that provided a month for it to print and a month for it to trickle through the distribution system. Now we're aiming to send books to print at least 120 days before the launch date—that's how long the printing backlogs are. The printer shared they are currently planning print runs that will use paper that at this moment is still a photosynthesizing tree.
Chalice Press has adjusted our internal printing timelines to account for the slower production schedule, and I anticipate further adjustments. It doesn't sound like these supply chain problems are going away any time soon. As for the labor market, we'll see how that plays out.
Chalice Press' print runs for 2021 have concluded. Every book slated for release this year is in the warehouse—the best end of the supply chain. If you order a Chalice Press book, you should have it within a few days.  
The moral of the story? Shop sooner than later. Christmas buying has been under way for several weeks now, and you should anticipate challenges finding the kinds of merchandise that travels across the oceans. Be patient. If you're looking for a book, keep at it. It might take a while.