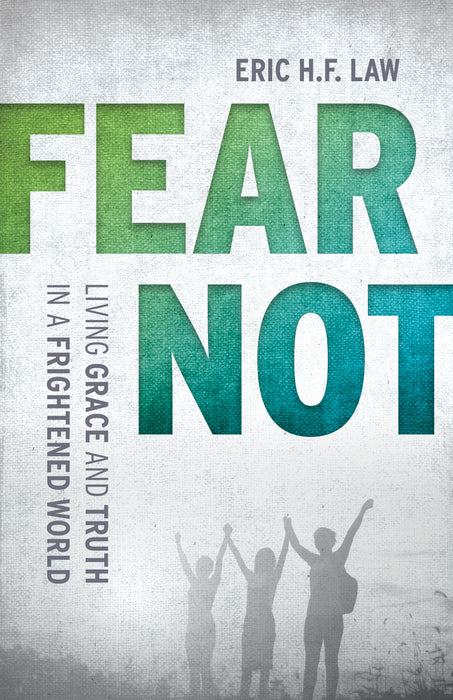 Fear Not: Living Grace and Truth in a Frightened World
Discover how to break free of fear and live courageously in anxious times.
We're more afraid than ever right now. Scripture tell us to "fear not," but how do we actually
do
 that? How do we move from fear-based living to more faithful, graceful living in frightened times?
Fear Not
 takes a look at what's behind our culture of fear and offers a vision for living in courageous communities committed to truth-telling, grace, hope, and love. Drawing on decades as a community building and church growth leader for churches and nonprofit organizations, Eric H.F. Law shares practical resources and processes for bringing people together to build authentic relationships and share their truth.
Learn how to face your fears and live into courageous and faithful action with
Fear Not
. Each chapter includes suggested activities and questions for discussion  and  tips for creating small groups to read the book together.
Download the free bonus resource:  Coming Together to Plan for Natural Disasters
Endorsements
"Holy Scripture tells us that perfect love casts out fear, but we do not find many places in our religious culture that provide tools to help us as we seek to engage that perfect love and overcome our individual and collective fears. Eric Law in 
Fear Not
 provides the reader tools that are clear and concrete enough to help in navigating the culture of fear that surrounds us."
—Catherine Meeks, Executive Director of Absalom Jones Episcopal Center for Racial Healing

"Once again, Eric Law has gifted the Church with a vibrant and relevant resource for creating authentic community from which to heal and change the world.  In a time when our culture is being held hostage by fear-based messages seeking to harden our hearts against each other, Law offers a liberating way through. This book will bless faith communities with hope, courage, and strategies for building the beloved community God calls us to in dark times." —Jacqui Lewis, Senior Minister at Middle Collegiate Church, New York City

"I related to this book so much—to how trapped in fear we are, but also to how there is something better that we can create! The stories encouraged me, the scripture grounded me, and the content empowered me. I want more than risk management; I want life. I can't wait to gather some friends so we can read this, create grace-filled life together and Fear Not."—Sandhya Jha, author of Transforming Communities: How People Like You are Healing Our Neighborhoods