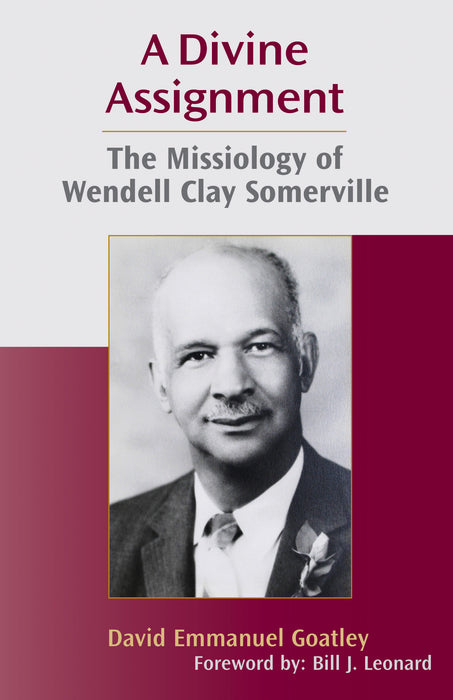 A Divine Assignment: The Missiology of Wendell Clay Somerville
Paperback versions available only from Amazon.com Click here to preview and order

"David Emmanuel Goatley has written a must read analysis of the life, work, theology and philosophy of Wendell Somerville, the man who single-handedly led the work of the Lott Carey Foreign Mission Convention for over half a century. Dr. Goatley's work shows Somerville to be a man way ahead of his times. His understanding of missions as being the work of the church of Jesus Christ throughout God's world was buttressed by his unheard of respect for people of other cultures, other ethnicities and other races." - Dr. Jeremiah Wright, Jr., Pastor Emeritus, Trinity United Church of Christ, Chicago, Illinois.