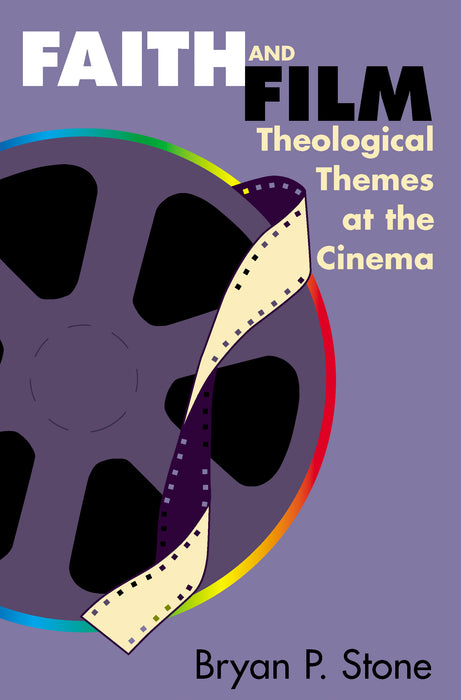 Faith and Film: Theological Themes at the Cinema
Cinema can be a vital partner in fostering Christian thought. Christians have historically engaged the arts to convey their faith and values. Faith and Film examines the influence of film and television on societal beliefs and behaviors, the messages conveyed by popular films, and the need for a constructive engagement between Christianity and cinema. Author Bryan Stone also reflects on the power of film and television to shape faith, values, and behavior and underscores the importance of Christians learning to engage with media and culture responsibly.
Pairing Christian doctrines found in the Apostles' Creed with popular movies and videos, Faith & Film encourages a dialogue between Christian theology and popular film, emphasizing that this dialogue should be two-way, with film shedding light on faith and faith challenging the messages of film. It suggests that cinema can be a powerful tool for teaching and enriching Christian faith claims while also critiquing the implicit assumptions of popular film.
Pop some popcorn, grab your favorite spot on the couch, and look at these classic movies and cinematic gems in new ways:
2001: A Space Odyssey
Babette's Feast
Contact
Dead Man Walking
E.T. The Extra-Terrestrial
Flatliners
Jesus of Montreal
Oh, God!
One Flew Over the Cuckoo's Nest
Phenomenon
Powder
Romero
Star Wars
The Gospel According to St. Matthew
The Greatest Story Ever Told
The Last Temptation of Christ
The Mission
The Shawshank Redemption 
Endorsements
"Bryan Stone believes cinema is a very important discussion partner for the church if it is to engage today's visual culture in the same way Jesus and Paul were able to 'discern the signs of the times.' He demonstrates such a constructive dialogue by carefully pairing up specific Christian doctrines found in the Apostles' Creed with popular movies and videos."
—Stone-Campbell Journal