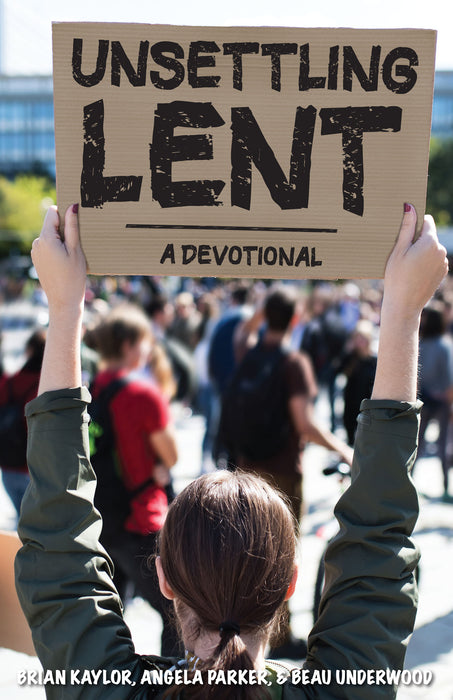 Unsettling Lent: A Devotional
by Brian Kaylor, Angela Parker, and Beau Underwood

A daily devotional for the season leading to Easter, Unsettling Lent invites Christians to reexamine Biblical stories through social-justice lenses.

Unsettling Lent is not your ordinary Lenten devotional. That's a good thing, given the ways Lent's radical meaning has been diminished by our culture's false promotion of religious complacency. By connecting the biblical story to present-day realities, it invites Christians to make Lent a season of solidarity and justice-seeking. In contrast to devotionals emphasizing personal spirituality and interior transformations, Unsettling Lent emphasizes the public implications and communal aspects of self-denial, sacrificial love, and confrontations with power. Followers of Jesus are invited to journey to the cross in a more faithful way that promises to harness the power of this season for the renewal of ourselves, our churches, and our world.

Brian Kaylor is a Baptist pastor with a Ph.D in Political Communication. He serves as President & Editor-in-Chief of Word&Way, a Christian publication founded in 1896. Angela Parker is an Assistant Professor of New Testament and Greek at Mercer University's McAfee School of Theology. She is also an ordained missionary Baptist pastor. Beau Underwood is senior pastor of Allisonville Christian Church (Disciples of Christ) in Indianapolis.