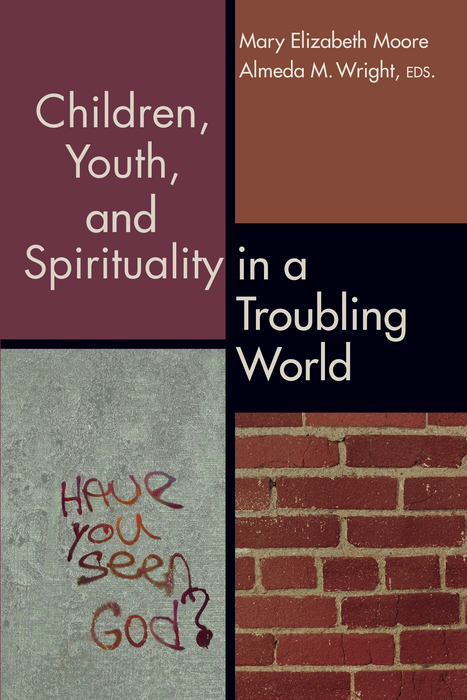 Children, Youth, and Spirituality in a Troubling World
Edited by Mary Elizabeth Moore, Almeda M. Wright  

Editors Mary Elizabeth Moore and Almeda M. Wright address the harsh, challenging, and delicate realities of children and youth—who live as spiritual beings within a beautiful yet destructive world. Providing a practical theological analysis of the spiritual yearnings, expressions, and challenges of children and youth in a world of rapid change, dislocation, violence, and competing loyalties, Children, Youth, and Spirituality in a Troubling World provides readers with a purposeful conversation on this important topic.

This book will serve as more than a collection; it will be a genuine conversation, which will in turn stir lively conversation among scholars, theological students, and Christian communities that seek to understand and respond more adequately in ministries to and with children and youth.

Contributors include:
Claire Bischoff, Susanne Johnson, Jennie S. Knight, Bonnie Miller-McLemore, Mary Elizabeth Moore, Joyce Ann Mercer, Veronice Miles, Rodger Nishioka, Evelyn Parker, Luther E. Smith Jr., Joshua Thomas, Katherine Turpin, David White, Almeda Wright, and Karen Marie Yust.