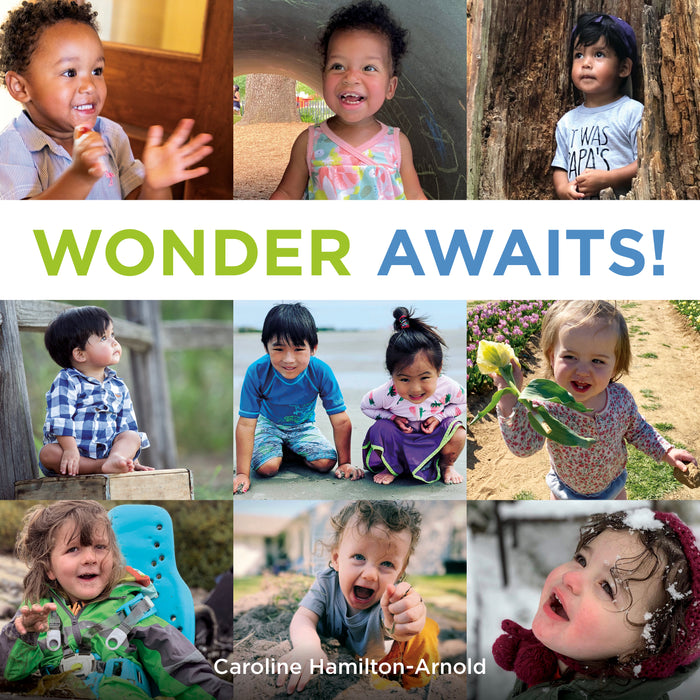 Also available: Amazon | Barnes & Noble | Bookshop.org | Books-A-Million
Download a Free Wonder Awaits! Advent Preaching Guide 
Have you ever noticed that children are always listening, seeing, touching, smelling, tasting… and thinking? Wonder Awaits encourages children of all ages to use those senses and everyday activities to see the miracles of creation. Kids are encouraged to get close, get dirty, look carefully, look up, make art, make friends, be brave, be curious, be present, and be amazed — all activities we adults should do too, right? 
Accompanying the words are dozens of photos portraying children from 2 to 6 years of age representing the practices encouraged by the text. Diversity is a key aspect of photo selection, reflecting a variety of races and abilities. The book also includes pages for families to list the wonderful things they have noticed, the places they find filled with wonder, and what wonder-filled faces look like. Finally, the book suggests religious practices and passages to enhance their wonder-detection skills.
This book is made possible in part by a gift from Chris and Betsy Straka in honor of their kids and grandkids.