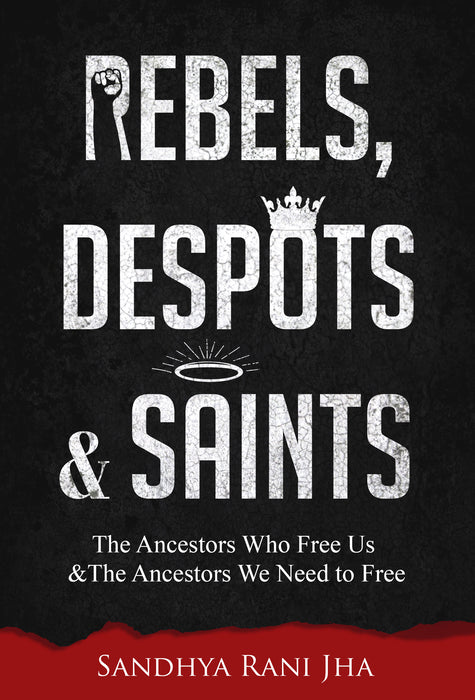 Rebels, Despots, and Saints: The Ancestors Who Free Us and The Ancestors We Need to Free
In decades of community organizing, racial justice, and pastoral work, Sandhya Rani Jha has discovered that communities and individuals who honor and recognize their ancestors tend to thrive and navigate hard seasons with more ease.
People of color and white people alike have a myriad of ancestors (biological, cultural, and movement) who can help us navigate the challenges of today by learning from both the wisdom and follies, the suffering and overcoming, the spiritual practices and the acts of resistance that our ancestors navigated… and sometimes created.
With an approachable and conversational tone, Rebels, Despots, & Saints shares case studies of activists and spiritual leaders as well as ways to re-think who our ancestors are and how to relate to them. Writing and discussion prompts and suggestions for personal and community rituals provide readers the tools needed to connect with their own ancestors and find grounding for racial reconciliation and liberation in their own communities. These reflections always connect to the work of dismantling white supremacy as a spiritual practice.