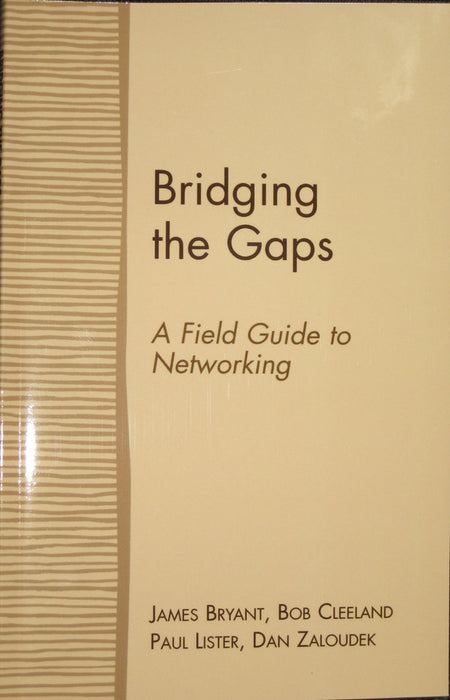 Bridging the Gaps: A Field Guide to Networking
By Paul Lister, James Bryant, Bob Cleeland, Dan Zaloudek
Paperback versions available only from Amazon.com Click here to preview and order

This book is the aggregation of more than 130 years of experience of four very different, highly successful men-a lawyer/politician, a business leader, a coach/recruiter, and a retired two-star general. It speaks to a deliberate approach to creating, maintaining and leveraging contacts, acquaintances, and friends-connecting groups of people who help with business dealings, and who provide personally rewarding and life enriching experiences.
Bridging the Gaps provides a whole new way of looking at leadership and organizations - using networks as structural models for boards, staffs, and think-tanks. Drawing from such modern sources as The Tipping Point, this book looks at building networks in parallel communities, expanding the value that connected people bring to each others' lives.