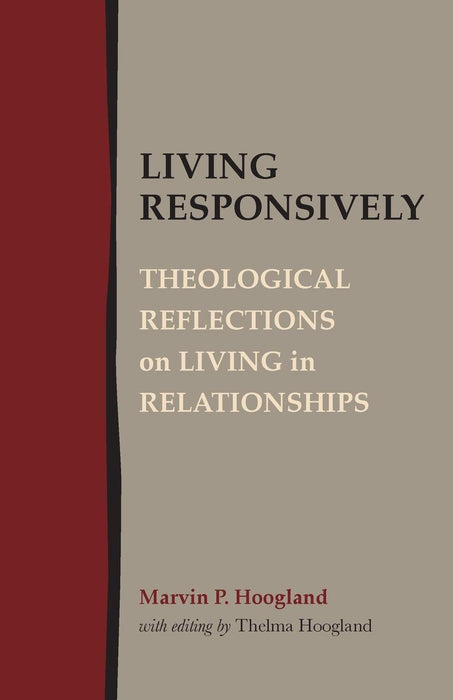 Living Responsively: Theological Reflections on Living in Relationships
Published through Lucas Park Books. Paperback edition available exclusively through Amazon.com

Written by a pastor-turned-therapist, Living Responsively uncovers the connections between a renewed theological perspective and the significant relationships of life. Part I explores some basic theological principles that lie at the root of all human relationships. Part II weaves those principles in and through the various relationships that impact our lives--as individuals, in marriage, in parenting, in the church as the body of Christ, and as Christians living in GodÕs broken but redeemed world.