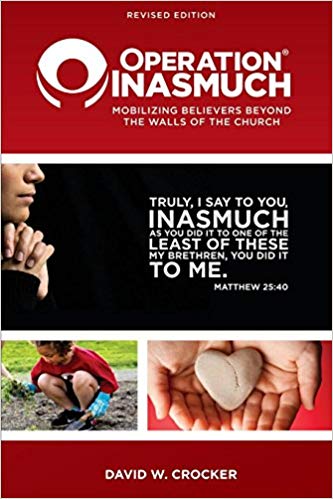 Operation Inasmuch: Mobilizing Believers Beyond the Walls of the Church
Paperback versions available only from Amazon.com.


Operation Inasmuch is a proven way to mobilize believers in hands-on local church missions through one-day ministries that have significant impact on both the community and the church. It creatively combines how-to with stories and testimonies that will inspire and energize local congregations. Engaged in local mission projects, participants gain spiritual renewal and continued commitment to respond to the needs of others in the community.
The updated edition (2013) includes a chapter on Inasmuch as a strategy of evangelism, and is available for purchase

A TCP Leadership Series title