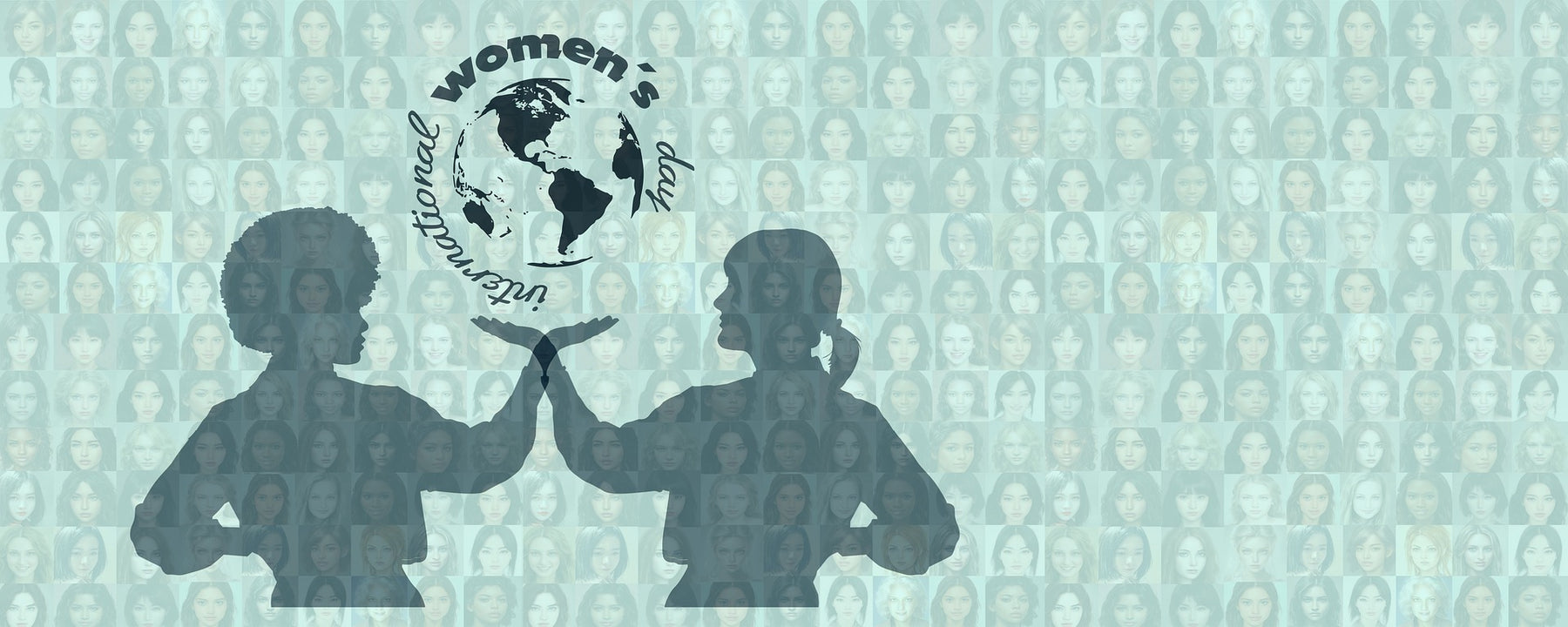 Chalice celebrates International Women's Day
Each March 8, Chalice celebrates International Women's Day, lifting up the work of women around the world. Chalice publishes these works and more that celebrate women's rights, womanist theology, leadership in the church, and inspiration for our future leaders.
---
If Eve Only Knew: Freeing Yourself from Biblical Womanhood and Becoming All God Means for You to Be
By Kendra Weddle and Melanie Springer Mock
If Eve Only Knew offers a fresh perspective on gender and the Bible, destroying trumped-up, captive-creating messages with the freeing proclamation grounded in Jesus' ministry and found everywhere in scripture: that we are all created in God's image, and by relying on our gifts and skills — rather than on gender-designed roles — we become all God means for us to be.  
Made to Lead: Empowering Women for Ministry
By Nicole Massie Martin
Women were made to lead. Even in church. Jesus affirmed women as leaders—many contend Mary Magdalene was the first female minister. Yet women in ministry face challenges and obstacles, both from churches and from their own self-doubts. Both men and women miss out when women don't lead. Made to Lead empowers you to live out your calling boldly and confidently. Draw closer to God with relevant biblical examples and heartfelt prayers. Break down stereotypes of women in leadership. And create your own successful reality in which you are a key part of God's holy community.
Bless Her Heart: Life As A Young Clergy Woman
By Ashley-Anne Masters and Stacy Smith
With stores ranging from humorous to humiliating, the life experiences of young women clergy comprise this book in a reflection on the everyday realities of pastoral ministry for the young, female professional. Presenting real-life, first-person scenarios from young, female pastors in a variety of denominations, church sizes and ministries, this book is intended for young women in ministry, as well as those considering a ministerial calling.  "It's all in there," wrote one reviewer, "shoes, sex, dating, the sexist remarks with which every clergywoman is all too familiar, and the struggle with 'The Collar.'"

Birthing the Sermon: Women Preachers on the Creative Process
Edited by Jana Childers
Where do preachers get their ideas for sermons, and how do they turn those ideas into great sermons week after week? Sharing their experiences, these dynamic women preachers take us through their process from conception, through development, to the actual delivery of the sermon and beyond. Each chapter includes a sermon that illustrates the results of that preacher's labor of love.
Making Paper Cranes: Toward an Asian American Feminist Theology
By Mihee Kim-Kort
Drawing on memories of making paper cranes with her mother at the kitchen table, Mihee Kim-Kort begins with one of her favorite stories from childhood about the tradition of making a thousand cranes. Intrigued by the symbol of the crane, she explores the migrations and movements of the community of Asian American women. What results is a theological endeavor that engages the social histories, literary texts, and narratives of Asian American women as well as the constructive theologies of feminist and liberation theologians. But, it is ultimately one young woman's embrace of living into this community and identity, and articulating a particular theology that is hopefully accessible to all who have experienced powerlessness and marginalization.

The Women in the Gospel of John: The Divine Feminine
By Judith Kaye Jones
The role of women in Jesus' life and in the early church is often overlooked. Many of us grew up with only a sketchy acquaintance with the many women whose stories march through the pages of the Old and New Testaments. Their stories were not told, and their heroism was unsung. Today, however, more and more scholars are turning their attention to the stories of those women of valor. Nowhere are they as prominent and as central as in the Gospel of John. Judith Kaye Jones contends that the Gospel of John does not just include stories about women, it is structured around stories of women. In this unique testament, women and their encounters with Jesus provide the framework for the central message of Jesus. 
A Feminist Introduction to Paul
By Sandra Hack Polaski
Sandra Hack Polaski introduces readers to the letters and world of Paul, encouraging a critical appreciation of Paul and his writings that does not require a choice between commitment to the scriptures and integrity as a modern feminist. In conversation with the leading interpreters of Paul and considering possible responses to Paul — conformist, resistant, rejectionist, and transformational — Polaski forges her own theory of how to interpret Paul. She reads, emphasizes, and reinterprets overlooked, neglected, misintegrated, or differently interpreted Pauline texts, making visible the invisible and challenging the accepted readings. Polaski uncovers both the ideologies behind the text and the ideologies the text seeks to suppress.
By Natalie Turri and Christopher D. Rodkey
Esther, Sarah, Noadiah, Mary—names you've known your whole life, and names you'll encounter for the first time. In Coloring Women of the Bible, meet the diverse and remarkable women of the Old and New Testaments, called by God into lives of service. As you color the dozens of evocative illustrations by artist Natalie Turri, rejoice in the stories of these strong women who shaped the lives of generations to come. Rebekah, Priscilla, Bithiah, Achsah, Hagar, Salome. Begin coloring the women of the bible and discover your own divine reflection in their beautiful images!
Florence Nightingale: The Making of a Radical Theologian
By Val Webb
Author Val Webb brilliantly reveals the full and fascinating life of this radical reformer, activist, theologian, and servant of God. "When very many years ago I planned a future," Nightingale said, "my one idea was not organizing a hospital but organizing a religion." This carefully crafted study of Florence Nightingale's religious works, her letters, and diaries reveals some surprising and little known aspects of the 19th Century pioneer, providing a look into her complex personality, brilliant mind, and deeply religious motivations.
Postcolonial Feminist Interpretation of the Bible
By Musa W. Dube
Noting that the ways of interpreting the Bible now practiced in the West are patriarchal and oppressive of those in other parts of the world, Dube offers an alternative interpretation that attends to and respects needs of women in the two-thirds world. In a provocative and insightful reading of the book of Matthew, she shows us how to read the Bible as decolonizing rather than imperialist literature.
These and more social justice resources can be found at ChalicePress.com and wherever you buy books.  Thank you for supporting these authors, lifting up their voices, and joining us in working for equality in all its forms.
Image by
Gerd Altmann
from
Pixabay