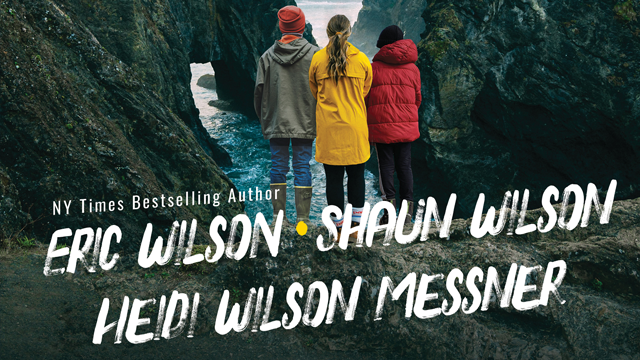 Chalice Press Signs NY Times Bestseller Eric Wilson, Siblings Shaun Wilson And Heidi Wilson Messner
(ST LOUIS, MO) Chalice Press is honored to announce the acquisition of AMERICAN LEFTOVERS: Surviving Family, Religion, and the American Dream by NY Times bestselling writer Eric Wilson and his siblings Shaun Wilson and Heidi Wilson Messner.
When the three children headed off to eastern Europe to smuggle Bibles with their parents in the early 1970s, they had no idea their father was fleeing America because of a felony warrant for his arrest. Upon their return to the States, they faced third-culture questions of home and identity. They also dealt with sexual situations and abuse, while settling into an evangelical bubble with their parents who pastored a fast-growing church.
And then… their pastor father ran off with an eighteen-year-old girl in the church.
In American Leftovers, Heidi, Eric, and Shaun reconcile their own spiritual fervor with the lies and dysfunction so close to home. In doing so, they serve as a voice for millions of others who grew up in evangelical zeal and are now wrestling through to a different kind of faith.
The book is slated for release in hardcover format March 21, 2023.
About the Authors:
Heidi Wilson Messner holds a bachelor's degree from Life Pacific University, and a Master's in counseling psychology from Northwest University. Heidi lives in Eureka, CA.
Shaun Wilson has a certificate in pastoral care and counseling and has earned a mastery in TOEFL from University of Arizona. Shaun currently resides in Port Ludlow, WA.
Eric Wilson is a New York Times bestselling author whose books have sold over 600,000 copies. Eric lives in Nashville, TN.
by Eric Wilson, Heidi Wilson Messner, and Shaun Wilson
 March 21, 2023 | Chalice Press | ISBN 978-0-827201-10-1 | $28.99 | Hardcover