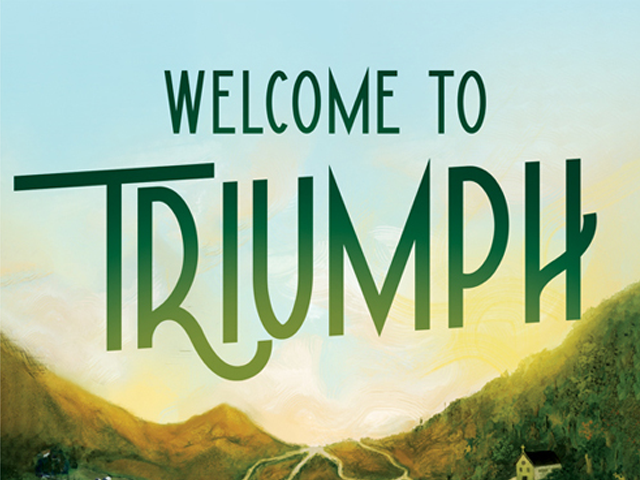 Triumph County Series Kicks Off New Fiction Imprint
WELCOME TO TRIUMPH Features Story About Clergy Women, By Clergy Women
(ST LOUIS, MO) Teenage nihilism. Drug use. A marriage on the rocks. Professional women questioning their own competence and calling. Offended parishioners. Steel bonds of friendship forged in the fire of service.
If you thought a story featuring three clergy women, written by actual clergy women, would be a tepid trek through surface-level life, Welcome to Triumph will blow your preconceived notions to smithereens.
Revs. Kendra Miller and Brittany Kooi came aboard as writers when Chalice put out the call for clergy women who could craft a series set in a small town. As they built out the idea for Triumph County, Wyoming, and the clergy women who serve it, the two writers returned again and again to a guiding force: Be real.
This is the first novel in the planned Seasons of Triumph series. Book two, a holiday-focused story, is slated for release in November 2023.
About the Authors:
The Rev. Brittany Kooi is a rostered minister in the Evangelical Lutheran Church in America (ELCA) currently serving as a congregational pastor in the Denver metro area. A summa cum laude graduate of Bethel University, she taught high school English literature and writing composition in Minneapolis before beginning seminary studies. She graduated cum laude from North Park Theological Seminary and was ordained in 2019. Pastor Brittany enjoys a good walk, dogs of all kinds, and interdenominational work with her husband, a pastor in the Reformed Church in America. 
The Rev. Kendra Joyner Miller currently serves at the First Congregational Church of Glen Ellyn, just outside of Chicago. The daughter of a minister, Kendra grew up all over the United States. She is a graduate of Catawba College and Yale Divinity School. She makes her home in Wheaton, Ill. with her ELCA pastor husband Dan, their two girls and beloved black lab. She is also a contributing writer for the Young Clergy Women International magazine, Fidelia. 
 May 12, 2023 | Chalice Stories | ISBN 978-0-827235-58-8 | $16.99 | Tradepaper